Want To Live Like Patton Oswalt? You Can!
So-called comedian Patton Oswalt is determined to make a fresh start with his fiancée, Meredith Salenger.  He's putting the house he shared with Michelle McNamara on the market. She died unexpectedly last year, and he's already found a new true love.
For almost $2.5 million dollars you can buy his 3 bedroom, 2 bathroom shack in Los Angeles on 3241 Lowry Road.
The home was built in 1926 and features a privacy gate so you don't have to worry about hecklers screaming at you for not being funny.  It reminds me of the wall President Donald Trump wants to build along the border of Mexico.  You know how much of a fan Oswalt is of Mr. Trump.
An offer has been made on it, but most likely it will fall through, so back ups are now being accepted.  If you ask nicely maybe he'll sign the Ratatouille poster hanging up in his bedroom.
Click here to take a look at all the pictures from inside the home.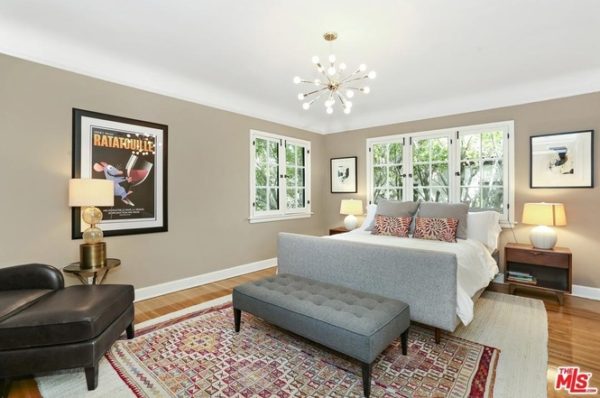 Image courtesy of Claudia Hipolito, Coldwell Banker Residential Brokerage