Shawn Mendes OK After Surgery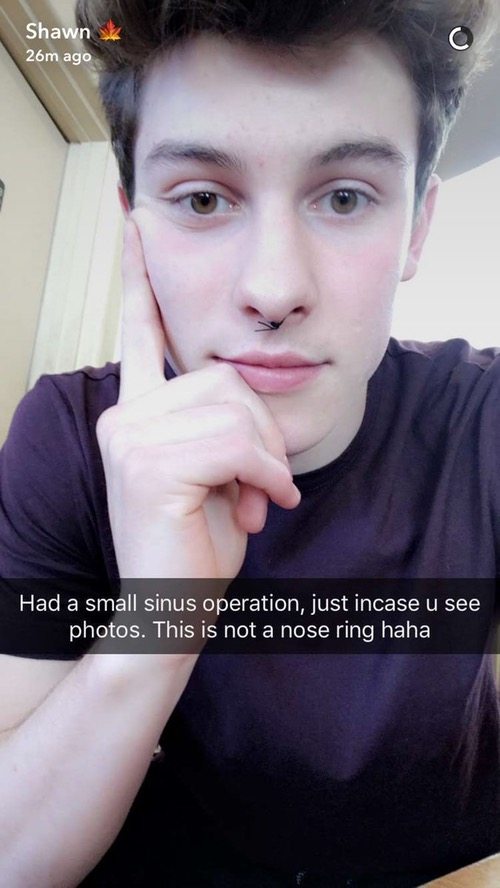 Shawn Mendes is OK after minor surgery this week.  The "Stitches" singer posted a selfie to his own Snapchat story, and he looks the same, until you see something hanging out of his nose.
He explained that what we see here isn't a nose ring or septum piercing, just stitches from his recent surgery.    Get well soon, Shawn!