What Mom Really Wants For Mother's Day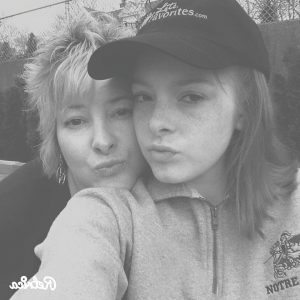 When a mom says she "doesn't want anything for Mother's Day," she doesn't mean don't get her fancy jewelry or purses (because she totally does, and don't forget the card!)
Kristen Mae from Scary Mommy tells us what she really means when she says "I don't want anything for Mother's Day" is THIS:
"I don't want anything to wake me up during the night before Mother's Day" – That means if a kid wakes up needing assistance during the middle of the night, it's all on you, Dad.  And she doesn't even want you to wake her up for breakfast in bed. She'd love being spoiled like that, just do it after she wakes up on her own, after sleeping all night uninterrupted.
"I don't want anything interrupting my shower on Mother's Day" – Mom wants to enjoy a full-length shower, allowing her enough time to shave her legs and wash her hair.
"I don't want anything keeping me away from my Mother's Day mimosas" – Make mama happy and make the mimosas happen, Dad.
"I don't want anything on my to-do list" – This means no cooking, cleaning, laundry, or grocery shopping. But mom doesn't want to have to do double duty on the day after Mother's Day, so try doing some of the chores for her.
"I don't want anything that may involve boogers, poop, or any other human excrement anywhere near me" – This one is self-explanatory, keep the gross stuff away from mom for once, on her special day.
"I don't want anything to get on my clothes for the whole day" – So keep the kids and the art supplies they're using to create a Mother's Day card away from mommy today.
"I don't want anything interrupting me for at least 30 minutes while I curl up with that book I've been trying to read for three months" – Mom deserves to read books without pictures sometimes and Mother's Day is a good time to give her that luxury.
"But most importantly, husband, I don't want anything getting in the way of snuggling up on the couch with you and the kids for an afternoon movie" – For that hour and a half, mom wants to relax with her darling little ones' sticky hands and dirty hair touching her arms and face, while Dad gets in on the cuddle, too.
So, Mom's what do you REALLY want for Mother's Day? Let us know in the comment section below.