Mark Wahlberg's Family Hamburger Restaurant In Financial Trouble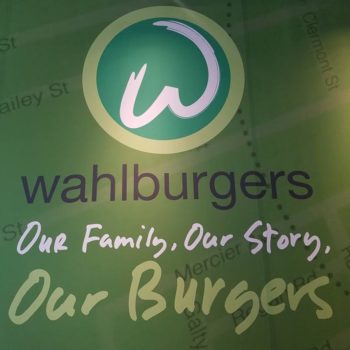 If you were hoping to visit Wahlburgers when you are in New York City, you're out of luck.
The Coney Island location has closed its doors this week, and their new location slated for Times Square has no immediate plans on opening.
Sources say that the reason is that Mark Wahlberg's family burger chain is suffering from financial difficulties.
An insider told The New York Post that the restaurant hasn't been paying their bills.  In fact, one report says the landlord of one of the locations actually changed the locks on the building for not paying rent.  Another source claimed they  are not even paying their staff.
A Wahlburger rep denied those accusations, saying the Coney Island location closed because "the franchisee was not operating in compliance with Wahlburgers business practices and brand standards."
The family is going to do their best to reopen that location as soon as possible.  When asked about the Times Square location, they say it will open when they are "confident the leadership, staff, and resources are in place to uphold Wahlburgers' commitment to excellence in all regards."
The original burger restaurant in Hingham, Massachusetts still seems to be doing well, and according to their website they also have restaurants in many other states and even one in Canada.