Kelly Clarkson's Birthday Surprise!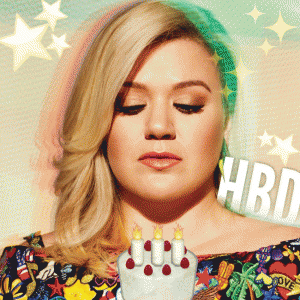 Kelly Clarkson shared an early birthday surprise with her Twitter followers yesterday.
We get to see the "Stronger" singer in wearing pajamas and no make up working on a puzzle with Scrabble letters.
"Woke up this morning to a birthday scavenger hunt that ended with an anagram!! Best surprise ever!" she captioned the video.
In the video, Kelly spells out, "Pack your bags" and "A girls trip" while another woman says, "We're going on a girls trip! We're not telling you where yet."
They left last night, destination unknown.  Kelly's mom and sister are also going to be on the trip.
It should be a nice getaway weekend for her and the other girls.  No kids, no drama, just girl time!  Hopefully when she gets back home to Nashville we'll find out where she went!
By the way, Kelly's birthday is on Monday.  She turns 35!  (Our first American Idol is growing up!)
Here's the video.
Woke up this morning to a birthday scavenger hunt that ended with an anagram!! Best surprise ever! #morninghair #whereisthegirlstrip #sweaty pic.twitter.com/sVEDdUfCb8

— Kelly Clarkson (@kelly_clarkson) April 21, 2017