Katy Perry Explains Feud With Taylor Swift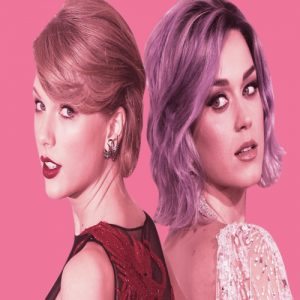 Earlier this week, we reported that Ruby Rose was accusing Katy Perry of going after Taylor Swift with the song "Swish Swish."
Today, Katy herself is speaking out for the first time about their feud by saying Taylor is the one who actually "started it."
The disagreement began in 2012, when Katy started dating Taylor's ex, John Mayer.  Things eventually got worse when Katy hired three of Taylor's dancers for her tour.  Taylor responded by releasing song "Bad Blood" in 2014.
Katy opened up and explained a lot with her appearance on "Carpool Karaoke" on The Late Late Show with James Corden last night.
She told James, "Honestly, it's really like she started it and it's time for her to finish it."
Katy also claimed that she has "tried to talk to Taylor about it" to settle their difference, but didn't get anywhere.
The interview continued, "She wouldn't speak to me. I do the right thing anytime that it feels like a fumble. It was a full shut down and then she writes a song about me and I'm like 'OK, cool, cool, cool. That's how you wanna deal with it?"
Despite their issues, Katy is now ready to put the past behind her, and hopes Taylor will do the same. James asked whether or not a text from Taylor would be enough for Katy to "remove the beef from the grill," and Katy responded: "Yeah, absolutely. 100 percent."
So Taylor, it's up to you. Can you do the right thing?
Watch Katy's episode of "Carpool Karaoke" below: