Free Coffee From Dunkin' Donuts Today
When Dunkin' Donuts announced they were killing off the Coffee Coolatta, a lot of fans were unhappy, but they promised to replace it with something better.  Today is the day they unveil their brand new "Frozen Coffee."
Dunkin says the new Frozen Coffee is made with "an extract of 100% Arabica coffee," blended with dairy and ice.
We just tried one, and it tastes like coffee ice cream, but in liquid form, with a bolder coffee flavor.  We didn't find it to be too sweet.  It is also a much different consistency than the now discontinued Coolattas.
You can also customize it with flavor swirls and shots, as well as choose different kinds of dairy to make it your own.
But the best part about the new Frozen Coffee is that they're giving away free samples of it today at participating Dunkin' Donuts locations from 10AM to 2pm TODAY!  Go grab a cup and let us know how you like it!
This offer is good today only (May 19th) at participating shops.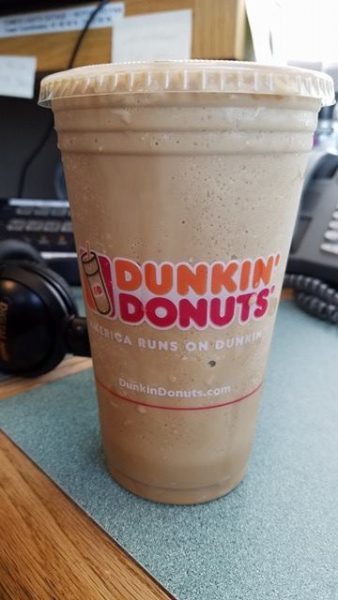 Image courtesy of @DunkinDonuts (Instagram)