Who Is Facebook Hacker Jayden K. Smith?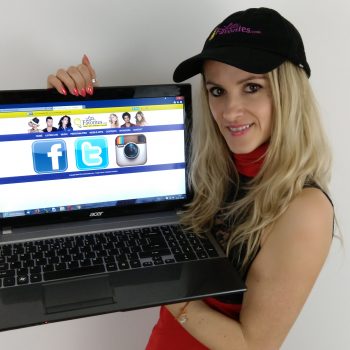 A warning has been making the rounds on Facebook urging users to avoid accepting a friend request from a person named Jayden K. Smith because he is a hacker.
The good news is, it is not true.
The bad news is, who knows when the constant messages will stop!
This seems to be the latest in a series of fake hacker warnings circulating the internet, none of which have been proven to be true.
Just so you know, you can't be "hacked" just by accepting a friend request.
However you should use caution and not accept any requests from people that you don't actually know in real life.  Accepting strangers can give them access to more of your personal information which could lead to identity theft or cloning your account.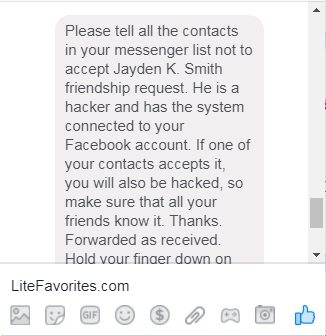 The Facebook team is pretty quick at removing any profiles that violate their terms of service, so you don't have to worry about forwarding any message on the site.
Last week there was a different alert not to add someone named Anwar Jitou for similar reasons.
Other Facebook scams include that Facebook will begin to charge you to use their website if you don't share a message, and all of your photos will become public if you don't opt out of certain settings. Both of those are also not true.
One last thing, in case you were wondering if Will Smith's son, Jaden Smith had something to do with it?  It IS possible, but the spelling is different and his full name is Jaden Christopher Sire Smith, (no K.)