Wanna Live Like Taylor Swift? You Can For $25 Million
When Taylor Swift's Tribeca apartment was being renovated, she rented a charming carriage house in the West Village.  Now this "exceptional and unique" condo in New York is up for sale, and it can be all yours for just $24.5 million.
Corcoran Real Estate (the same firm that is also selling David Bowie's former home and piano, has the must-see listing.
The 5,500 square foot townhouse, located at 23 Cornelia Street, boasts 5 bedrooms, 5 bathrooms, central air conditioning and plenty of closet space.
From the listing: "The house has many unusual architectural features with dramatic double heights ceilings, 3 original fireplaces (one wood burning & two gas), beautiful hardwood floors. Basalt stone tile floor are throughout the pool area and the pool itself measures approximately 30′ by 15′ and 5,5′ deep. There are double height ceilings in the pool (27′) and a chandelier, creating a grand impression."
Wanna see all the pics?  Of course you do, just click over here to Corcoran.com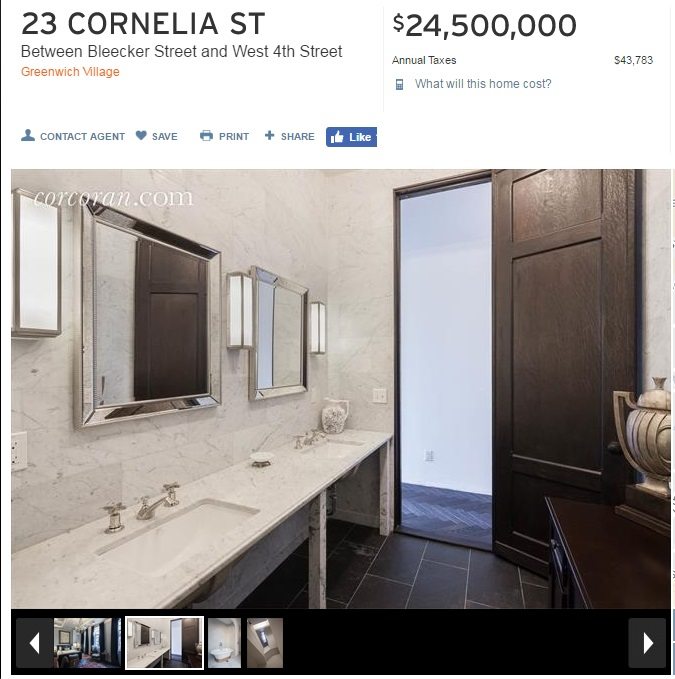 Image courtesy of Corcoran.com