Today Is Prince Day On LiteFavorites.com
It's hard to believe one year has gone by since Prince passed away on April 21, 2016.  Since then, his catalog of music has sold 7.7 million copies in the United States (according to Nielsen Music statistics.)
Most of the sales were between April 21 and May 19, 2016.  For all of last year, Prince sold more albums than any other artist — even Adele "only" sold 2.23 million songs!
Among the music sold, "Purple Rain" was the best-selling title with 621,000 downloads, followed by "Little Red Corvette," Let's Go Crazy" and "Kiss."
Today, to celebrate the life of The Purple One, Minnesota Governor Mark Dayton declared Friday, April 21st to be "Prince Day."
In a statement, Governor Dayton said, "Prince and his phenomenal talents led an era of music and showcased Minnesota to the world.  This day, we honor a magnificent artist, celebrate his great legacy, and thank him for always making Minnesota his home."
As part of the commemoration, the Interstate 35 Bridge into downtown Minneapolis will be lit up purple.
Also to celebrate Prince Day, we'll be playing a Prince song every hour on LiteFavorites.com.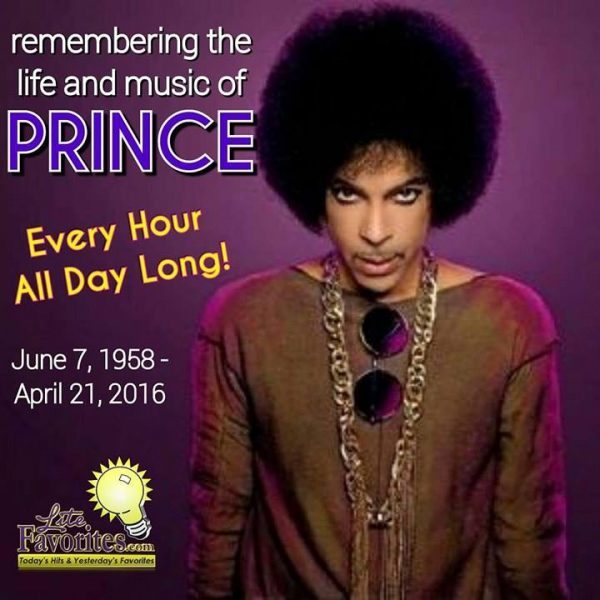 Image courtesy of @Prince (Instagram)