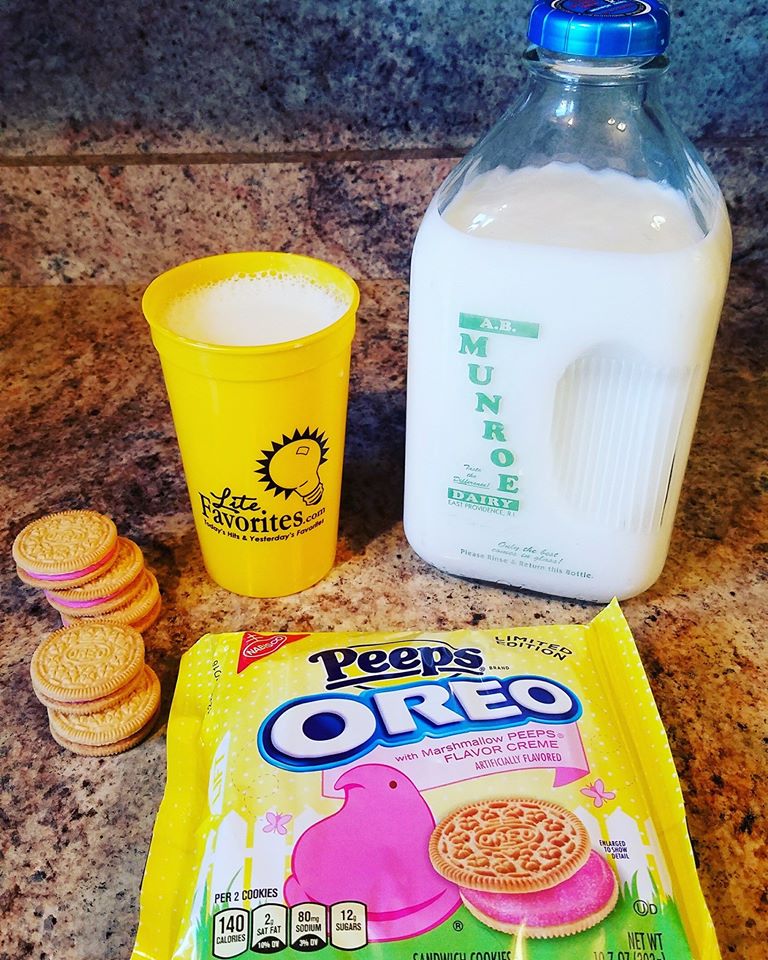 Today is National Oreo Day!
Be ready to celebrate by having your glass of milk handy!  This day is recognized across the United States every year on March 6th.
The original Oreo sandwich cookie was made up of two chocolate disks containing a sweet cream filling.  Now there are countless new flavors — including the new Peeps Oreo cookies that we are trying!  Since it's introduction, the Oreo cookie has become the best-selling cookie in the United States.
The National Biscuit Company (Nabisco) first developed and produced the "Oreo Biscuit" in 1912 at its factory in New York City. Today, the block on which the factory was located is known as "Oreo Way".
The name "Oreo" was first trademarked on March 14, 1912.
The first Oreo cookies in the United States sold for 25 cents a pound in cans.
In 1921, the Oreo Biscuit was renamed to "Oreo Sandwich".
In 1948, the Oreo Sandwich was renamed to "Oreo Creme Sandwich".
Do you remember this old Oreo commercial?
What is your favorite flavor of Oreo? Let us know on our Facebook page!