Mother's Day Tips & Tricks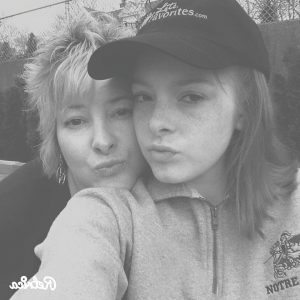 If you can't spend Mother's Day with your mom, you can still make it special in her honor.  PureWow has some ideas on how you can show her that you care, even when you can't spend the day with her.
Have a Skype date – If your mom is technically savvy, why just talk on the phone when you can see mom's face while you wish her a happy Mother's Day and catch up.
Cook her favorite recipe – When you can't be with mom on Mother's Day, you can feel like she's right there by cooking something she likes to make.
Finally take her advice – So you can't take your mother to brunch this year, but you could at least clean out your closet like she was nagging you to do on her last visit. She'll appreciate that you finally listened to her.
Pick up the book she loves most – If "Gone With The Wind" is your mom's favorite book and you've never even cracked the cover, why not give it a chance in honor of her holiday? She'll love knowing you read it just for her.
Give her favorite activity a try – If your mom's a gardener, spend some time in your backyard or a local park to take in the greenery. Or if she's into hiking, take a long walk in her honor. Just spend time doing something she'd love to do with you if you could be together this Mother's Day.
Spend the day with other women who have inspired you – Can't be with the woman who brought you into the world? Then spend some time with the other ladies you love in your life who've helped you become the amazing woman you are.
What are your plans for Mother's Day? Let us know in the comments below