Michael Jackson's Neverland Ranch For Sale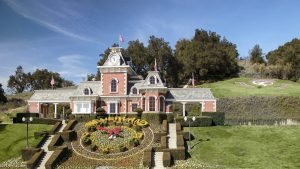 Michael Jackson's California ranch is returning to the real estate market for $33 million less than its original asking price.  The ranch was known under the late pop star's ownership as 'Neverland' and is located about 40 miles away from Santa Barbara, California.
It was originally listed in 2015 for $100 million but the price has now been lowered to $67 million.
Jackson bought the property in 1987 and lived there for over 15 years.  He died in 2009.
The property is now known as "Sycamore Valley Ranch" and has about 2,700 acres of land.
Here is the listing if you'd like to check out the pictures: