Is Katy Perry's Dissing Taylor Swift?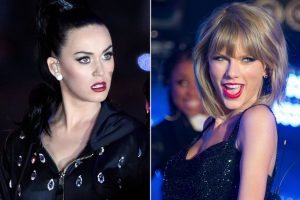 Ruby Rose has been outspoken about Katy Perry's new song "Swish Swish" calling it "cheap and mean-spirited".
On Thursday night, Katy released her latest song from upcoming album Witness and almost immediately fans began wondering if she was taking a "swipe swipe" at Taylor Swift.
The Orange Is The New Black actress and friend of Taylor posted a series of tweets and even a blog about it, in part "Purposeful poop to bomb a petit to a sloppy mess of writing"
Katy even responded to some tweets, and was on The Tonight Show Starring Jimmy Fallon to clear up some of the rumors.
Looks like it's an all out pop star war!  Take a look at the video, listen to the song and read some tweets below.
Morning! Here's some of the tea and a biscuit ☕️https://t.co/7I50PYq66Z

— KATY PERRY (@katyperry) May 20, 2017
I've always stood up for the people I love and against things I think are cheap or mean spirited. That's not new. You have to follow your ❤️

— Ruby Rose (@RubyRose) May 19, 2017
"Purposeful poop" to "bomb a petit" to a sloppy mess of writing over the top of Funkagenda..stop trying to make 'Wit..I mean "fetch" happen.

— Ruby Rose (@RubyRose) May 19, 2017