Here Comes Pumpkin Spice Pizza!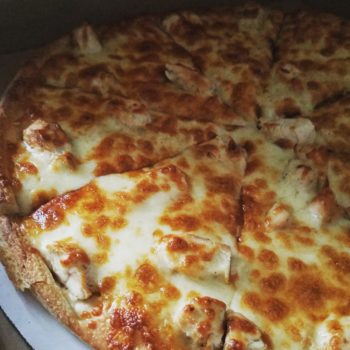 Friday is the first day of Fall and to celebrate one restaurant has invented pumpkin spice pizza!
Will this be the perfect pairing your pumpkin spice latte and pumpkin spice bagels?
Villa Italian Kitchen thinks it will be the season's new official pumpkin pie.
The pizza includes dough, smothered in pumpkin pie filling, nutmeg, clove and cinnamon topped with mozzarella cheese.  After the pizza is baked, more dollops of pumpkin pie filling are added on top of the melted cheese.
The restaurant's marketing director Mimi Wunderlich says, "We are confident that this seasonal twist on our beloved cheese pizza will be a hit with all of our pumpkin spice-loving guests this fall."
The specialty slices will be sold for a limited time only at its 230 U.S. restaurants beginning Friday.
To find a Villa near you click here.
Would you like to try the pumpkin spice pizza, or do you think this is going to far?