Ed Sheeran's New Album DIVIDE is Now Available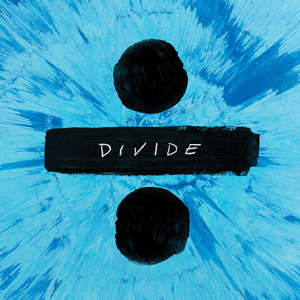 Ed Sheeran's new album ÷ (Divide) is out today and he's got plenty of TV appearances lined up to promote it.
Tonight, he'll be on The Tonight Show Starring Jimmy Fallon. On Sunday, he'll be profiled on CBS Sunday Morning.  On Wednesday, he'll appear on NBC's Today show.
On Twitter, Ed posted a video of himself working in a record store, selling his new album to a man.  As he puts the cd in the bag, he says, "There's a feedback card in there…" to which the man replies, "You don't wanna hear MY feedback!"  The caption reads, "Quitting music, found a new job."
Quitting music, found a new job. New album out now – https://t.co/zcIzlFOm8C pic.twitter.com/mr0nJPb7gk

— Ed Sheeran (@edsheeran) March 3, 2017
As if all that wasn't enough, Ed also co-wrote his pal James Blunt's new single "Make Me Better," which was also released today.