These Songs May Save Your Life!
Beyonce, Justin Timberlake, Train and Hanson are not only pop stars, they may help save your life!
New York Presbyterian Hospital has shared a new playlist intended to help in the training of CPR (cardiopulmonary resuscitation).
The 40 song playlist includes Train's "Hey, Soul Sister," "Rock Your Body" from Justin Timberlake, Madonna's "Who's That Girl," "Hips Don't Lie" from Shakira, KT Tunstall's "Suddenly I See," "Girls Just Wanna Have Fun" by Cyndi Lauper, "Crazy In Love" from Beyonce, Barenaked Ladies' "One Week," "Dancing Queen" from ABBA, "Stayin' Alive" by The Bee Gees' and Gloria Gaynor's "I Will Survive."
All of the songs are around 100 beats-per-minute, which is "the right beat to perform CPR," according to the hospital website.
If paramedics ever arrive on scene to find me doing CPR on someone, while singing 'MMMBop', I expect to get a high five!
Check out the entire 'Songs to Save a Life To' playlist here:  (PS: You might want to skip over song number 10).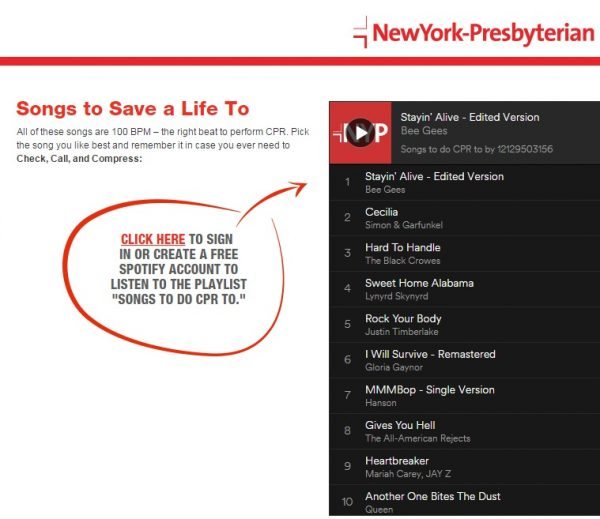 Check out this video for quick CPR lesson using "Stayin' Alive":