Cher Says She's Not A Fan Of Her Own Music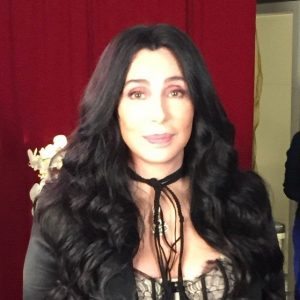 Cher says she is not particularly impressed with any of her songs from the 1970s.
The singer whose career has spanned over 50 years admits she was ashamed of her work, especially the songs from early on in her career.
Cher says she wanted to sound like The Eagles or Joni Mitchell and when she was around other musicians she tried to hide due to her pop songs.
She told Billboard, "I'm not a Cher fan.  I just don't think my aesthetic taste lies in her direction."
She also doesn't have fond memories of recording her 1999 international hit "Believe" which turned out to be the biggest single of the year.  She called the recording process "a nightmare."
After all of that, does she have any regrets?  She told the magazine: "When I think about my life, it was a really good life, it was hard. It was crazy. And it was laced with amazing and treacherous and sad, like everybody's life."
And did we mention today she turns 71!  Does she feel like she's getting old?  Of course not, the ageless performer says,  "I'm shocked that I can still run across the stage at my age. I thought I'd be dead."
Cher is currently performing a residency show in Las Vegas at the Monte Carlo Resort and Casino.
Happy Birthday, Cher!